I'm enjoying a long weekend, to celebrate the Autumn Equinox (I've decided I'm not counting birthdays anymore).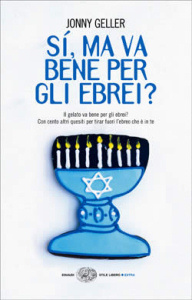 I've been cycling in the country (met a hoopoe), went to the cat shelter to say hi to the one-eyed Chartreux, went to Pistoia for Vargas's Oracles, and I am reading two books, one is a graphic novel about Ireland by Italian Vanna Vinci, Lillian Browne, the other is a humorous book about Jewish culture by British Jonny Geller, Yes, But Is It Good For the Jews?.
I also bought some tickets for the upcoming VIEFestival, a local contemporary theater festival. I'm going to the see the work of a Hungarian artist in Chinese but with a French title and Italian subtitles (led), and the work of a Japanese artist, in Japanese, also with Italian subtitles.